美利坚大学(American University)MA in International Economics是美利坚大学(American University)School of International Service开设的专业。指南者留学整理收集2020年美利坚大学(American University)MA in International Economics申请截止时间、2020年美利坚大学(American University)MA in International Economics语言成绩要求、2020年美利坚大学(American University)MA in International Economics申请材料要求供大家参考。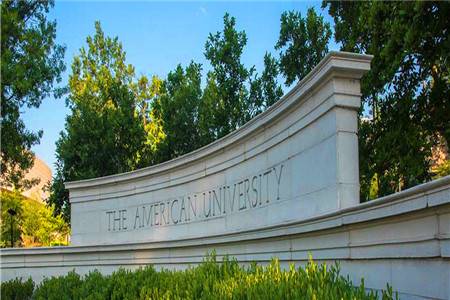 美利坚大学(American University)MA in International Economics申请截止时间
美利坚大学(American University)MA in International Economics语言成绩要求
TOEFL The minimum TOEFL score for full admissions consideration is 100 on the Internet-based test (IBT), 250 on the computer-based test, or 600 on the paper-based test. IELTS The minimum IELTS score is 7.0. GRE All applicants whose native language is English or those whose degrees are from an accredited institution where the language of instruction is English are required to submit results of the Graduate Record Examination (GRE).
美利坚大学(American University)MA in International Economics申请材料要求
PS Your statement of purpose should clearly state your reason for undertaking graduate studies in your chosen field, what you expect from the program, and how you can contribute to the program. It should include your research interests and your academic and career objectives. As the statement is an opportunity for the committee to know you, discussions of your relevant qualifications and experiences will be highly helpful. The statement should also demonstrate your composition skills and analytical ability. While there is no minimum or maximum length, we suggest a length of approximately 1,200 words. GPA A cumulative grade point average of at least B+ (3.30 or higher on a 4.00 scale). CV Your resume/CV allows the review committee to review your background and previous experiences. We encourage applicants to be detailed and thorough in preparing their resume, and to include internship and volunteer experience in addition to traditional full-time work experiences. You will be asked to list your most recent employers on your online application - please note that your resume will serve as the detailed source of information for employment. Fee The application fee for SIS graduate programs is $55. RL All applicants to SIS graduate programs are required to submit two letters of recommendation to support their application. PhD applicants are required to submit three letters. Letters of recommendation should evaluate the applicant's academic performance and suitability for graduate study in international affairs. For the MA program, we require that at least one of your two letters of recommendation be from a faculty member who knows your work well. Requesting your letter of recommendation: Applicants provide contact details of all recommenders in the online application - recommenders then submit their letters electronically.(详情见http://www.american.edu/sis/admissions/requiredmaterials.cfm#Letters) Transcript Original Transcripts or Academic Records: required with all courses taken and grades and credentials received. Transcripts need to be issued by the appropriate records office of the university and must be stamped, sealed, and mailed to us in their original form. English Translations: If the original transcripts or degree confirmation are not in English, English translations must be provided. Translations must come from recognized bodies such as university, embassy, overseas Education USA Advising Centers, or other certified translation agencies. Translations alone or unattested copies of any document will not be accepted. Transcript Evaluation: If you attended a non-U.S. institution, one of our evaluators will do an assessment of your foreign transcripts and credential(s). External transcript and credential evaluations will not be accepted.
微信搜索"指南者留学",添加指南者留学微信公众号,了解最新留学动态!
预约咨询