哈佛大学(Harvard University)DrPH (Doctor of Public Health)是哈佛大学(Harvard University)School of Public Health开设的专业。指南者留学整理收集2020年哈佛大学(Harvard University)DrPH (Doctor of Public Health)申请截止时间、2020年哈佛大学(Harvard University)DrPH (Doctor of Public Health)语言成绩要求、2020年哈佛大学(Harvard University)DrPH (Doctor of Public Health)申请材料要求供大家参考。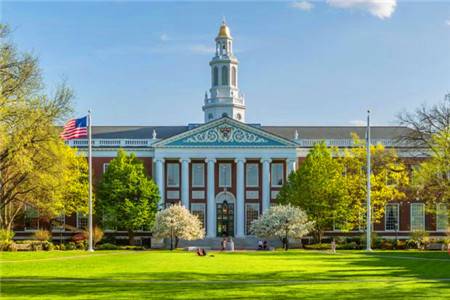 哈佛大学(Harvard University)DrPH (Doctor of Public Health)申请截止时间
哈佛大学(Harvard University)DrPH (Doctor of Public Health)语言成绩要求
TOEFL The Test of English as a Foreign Language (TOEFL) is required for all applicants for whom English is not their first language and have not received any degrees from a university where English is the language of instruction. The Harvard Chan School requires a minimum of 600 on the paper-based test, 250 on the computer-based test, and 100 on the Internet-based 4-part test (we prefer individual section scores of 23 or better). GRE Even though we do not have a minimum GRE score requirement, many successful candidates typically score above the 60th percentile in the quantitative section of the GRE. If you took the exam more than five years ago, please call us at 617-432-1031. We will be happy to walk through options with you to determine whether you need to retake the exam. GMAT Applicants with an MBA or DBA or who are currently enrolled in an MBA or DBA program at an accredited graduate school of management or business in the US or Canada may submit GMAT scores in lieu of the GRE. All applicants to the MPH in Health Management or Health Policy may submit GMAT scores.
哈佛大学(Harvard University)DrPH (Doctor of Public Health)申请材料要求
PS Statement requirement for DrPH: In your statement, please answer all of the following questions and number the response accordingly: Describe in detail your most significant professional experience and explain why it prepares you to pursue advanced professional studies in public health. (up to 500 words) Provide a reflection of your current leadership abilities and describe what you seek to reinforce and/ or strengthen in context to your work, through the DrPH degree program. (up to 500 words) Tell us about a public health problem or challenge that you seek to address as part of your studies in the program and/or upon completion of your DrPH degree program. (up to 500 words) CV Harvard T.H. Chan School of Public Health requires a resumé or curriculum vitae of all applicants outlining education (including dates attended and dates degrees were awarded or are expected to be awarded), work experience (including dates of employment, job title, and description of responsibilities for each position held), and if applicable, a bibliography of publications. Please include specialty board certifications and awards and honors you have earned, and indicate past and current affiliation with all professional, humanitarian, or volunteer organizations. Fee The cost for a SOPHAS application is $135 for the first school or program you apply to. Any additional schools or programs you choose to apply to will cost $50 per designation, even if you submit those schools or programs later in the application cycle. RL Applicants are required to submit three letters of recommendation to SOPHAS. At least one recommender should be a former instructor. Applicants are encouraged to verify that all recommendations are submitted in a timely manner in order for the application to be considered complete by the application deadline. Waiving the Right to Access Your Letters of Recommendation US federal legislation gives each student who enrolls at the Harvard T.H. Chan School of Public Health the right to access his or her academic record. Your letters of recommendation are part of your academic record. You may review them only if you matriculate and only if you did not waive your right to access each one. You may waive this right to access, if you wish, by selecting this option in the reference section. Please note that signing this waiver is not required as a condition for admission to the School. Transcript Applicants are required to enter all coursework from US institutions and English language institutions in Canada attended in the Coursework section of the SOPHAS application and submit official transcripts and degree conferrals for all institutions attended. If you do not wish to enter courses and grades, SOPHAS offers a fee-based service to do it for you.
微信搜索"指南者留学",添加指南者留学微信公众号,了解最新留学动态!
预约咨询