哈佛大学(Harvard University)PhD in Molecules, Cells and Organisms是哈佛大学(Harvard University)Department of Molecular and Cellular Biology, Graduate School of Arts and Sciences开设的专业。指南者留学整理收集2020年哈佛大学(Harvard University)PhD in Molecules, Cells and Organisms申请截止时间、2020年哈佛大学(Harvard University)PhD in Molecules, Cells and Organisms语言成绩要求、2020年哈佛大学(Harvard University)PhD in Molecules, Cells and Organisms申请材料要求供大家参考。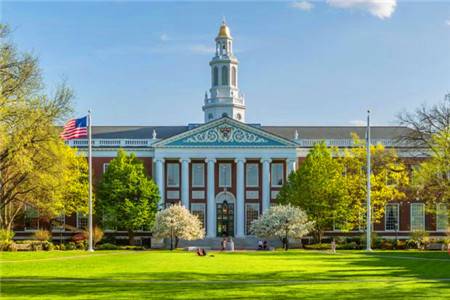 哈佛大学(Harvard University)PhD in Molecules, Cells and Organisms申请截止时间
哈佛大学(Harvard University)PhD in Molecules, Cells and Organisms语言成绩要求
TOEFL Applicants whose native language is other than English and who do not hold the equivalent of a US Bachelor degree from an institution at which English is the language of instruction must submit scores from the Internet-based Test (IBT) of the Test of English as a Foreign Language (TOEFL) administered by the Educational Testing Service (ETS). A score of 80 on the TOEFL IBT is the minimum accepted by the Graduate School of Arts and Sciences. A score of 100 or higher is strongly recommended for consideration. Applicants who took the TOEFL more than two years before the current application deadline must repeat the test. No test other than the TOEFL IBT will be acceptable as proof of English proficiency. Additionally, GSAS will use students' scores on the speaking section of the TOEFL IBT to determine the oral proficiency of admitted students. Applicants holding a master's degree from an English-language university and whose undergraduate degree is from a non-English-language university are required to provide scores for the TOEFL IBT. This requirement cannot be waived. GRE All applicants must present scores of the General Test of the Graduate Record Examination (GRE). Scores from either the computer-based or the traditional paper administration are acceptable. Applicants must take the GRE in sufficient time for score reports to reach the Admissions Office by the application deadline. If, at the time of application, only self-reported or unofficial scores are available, please include these scores on your application form. GRE scores are valid for five years only. Applicants who have not taken the GRE in the last five years and intend to submit scores should take the examinations again.
哈佛大学(Harvard University)PhD in Molecules, Cells and Organisms申请材料要求
Fee APPLICATION FEE ($105) This fee must be paid via credit card. Your application will not be processed until payment is submitted and received by the Graduate School of Arts and Sciences. Students who qualify for an application fee waiver should request a Fee Waiver Request directly from the Graduate School by emailing minrec@fas.harvard.edu well in advance of the application deadline. Please note you must begin an online application before requesting a fee waiver. It is possible to begin an application, save it, and then complete it at a later date. RL Submit a minimum of three letters of recommendation from professors or others qualified to evaluate your potential for graduate study. All recommendation letters should be uploaded on or before the application deadline. The Graduate School requires your recommenders to use the online recommendation process. At least one letter should be from a faculty member at the last school you attended as a full-time student unless you have been out of school for more than five years. Substitutions for faculty recommendations may include work associates or others who can comment on your academic potential for graduate work. Indicate on the recommendation form whether you are waiving your right to see the letter of recommendation. Please note that your letters must be received by the application deadline in order for your application to be evaluated by the Admissions Committee. Transcript The Graduate School requires that you upload a copy of your transcript from each college/university attended with your online application. An official transcript showing the conferral of the undergraduate degree is required to register in the Graduate School. Foreign transcripts—records of all courses, seminars, and examinations, including grades, scores, grading scales, and conferrals of degrees—must be in English. If records are not available in English, original records must be uploaded with certified English translations. All translations must be literal and complete versions of the original records.
微信搜索"指南者留学",添加指南者留学微信公众号,了解最新留学动态!
预约咨询